Wind Gap is Closer Than You Think!
Easton, Bethlehem, Stroudsburg
20 Minutes!
Nazareth 10 Minutes!
Allentown, Mt. Pocono 30 Minutes!
Photos & Videos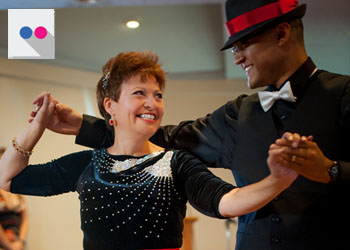 Visit our Flickr Album Site!
From our informal themed parties to our twice annual formal gala, check out the pictures sorted in our on-line album collections. Go to Flickr now!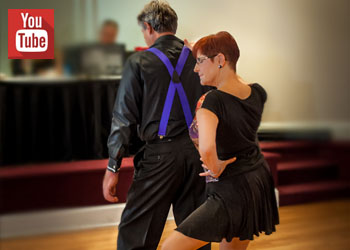 YouTube Instructional & Other Club Videos
From our instructional videos to some of our other enjoyable moments visit our YouTube site to browse our playlist of videos. The Instructional videos show steps, techinique, & style for both leaders and followers, be sure to look for the "instructional videos playlist" to see these videos. Go to YouTube now!
Play our Game!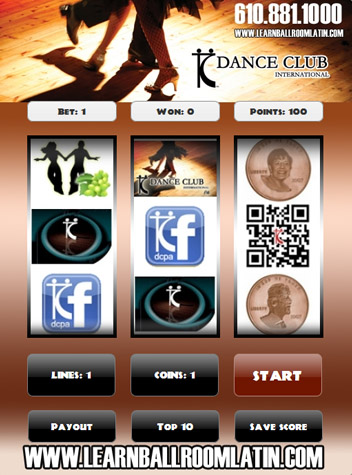 Just for fun, or if we are running a contest. Enjoy this little slot game we made. Ya never know when we are going to use this for a public promo or a club bonus prize. Either way its fun and free! Play Now!
What Dance Personality Are You Most Like?

Take this quiz to find out if you are most likely to dance like: Fred, Ginger, Jennifer, Michael or Pee Wee!Your Email will not be shared with anyone outside of our club. Start the Quiz Now!
Address
TC Dance Club Pa
6623 Sullivan Trail
Wind Gap, Pa 18091
Google Map
Contact/Hours
Phone : 610.881.1000
Email: Sorger@tcdanceclubpa.com
We are open: Mon - Fri 2pm - 10pm
(Sat 10am - 3pm By Appt Only)
---
We respect your privacy. Joining our email list provides benefits such as special emails, contest & promotional info, newsletters, public & private event reminders.
©2016 TC Dance Club Pa. All Rights Reserved.
---